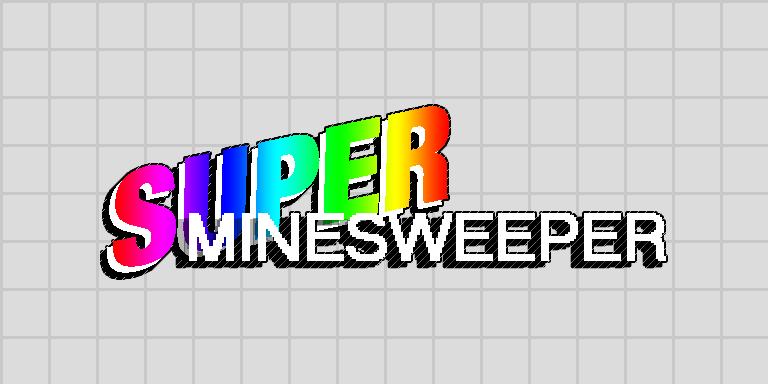 Super Minesweeper
Hey! Just a little note from me: for some reason, the HTML5 version has some bugs that are out of my control, so I would HIGHLY recommend downloading Super Minesweeper instead, OR playing it on Newgrounds @ https://www.newgrounds.com/portal/view/728201
Super Minesweeper is a re-imagining of the classic Minesweeper from 1989!
In Super Minesweeper, instead of the original "point and click" style of gameplay, it's a platformer!

Controls:
Arrow keys - Move -

Z - Jump -

X - Drill/Mine -

C - Flag/Question -

If you find any glitches, or just want to contact me, my Twitter is @rgbmew, and my email is rgbmew@gmail

Special thanks to @HECKSCAPER for pretty much coming up with the idea for this game lmao

Download
Click download now to get access to the following files:
Super Minesweeper.exe
3 MB
Comments
Log in with itch.io to leave a comment.
Cool take on the concept and really interesting. Although you should probably cap the falling speed at some point.